Introducing Youtube Keyword Tool (BETA)
Hello Dear Zutrixers,
Today, we are introducing our new tool: Youtube Keyword Research.
With that feature, you'll be able to get:
- Keyword suggestions for Youtube
- Tag Generation & suggestions
- Fresh Cost Per Click and Trend Data
- Bulk export or add to your project
- Fresh Search Volume Data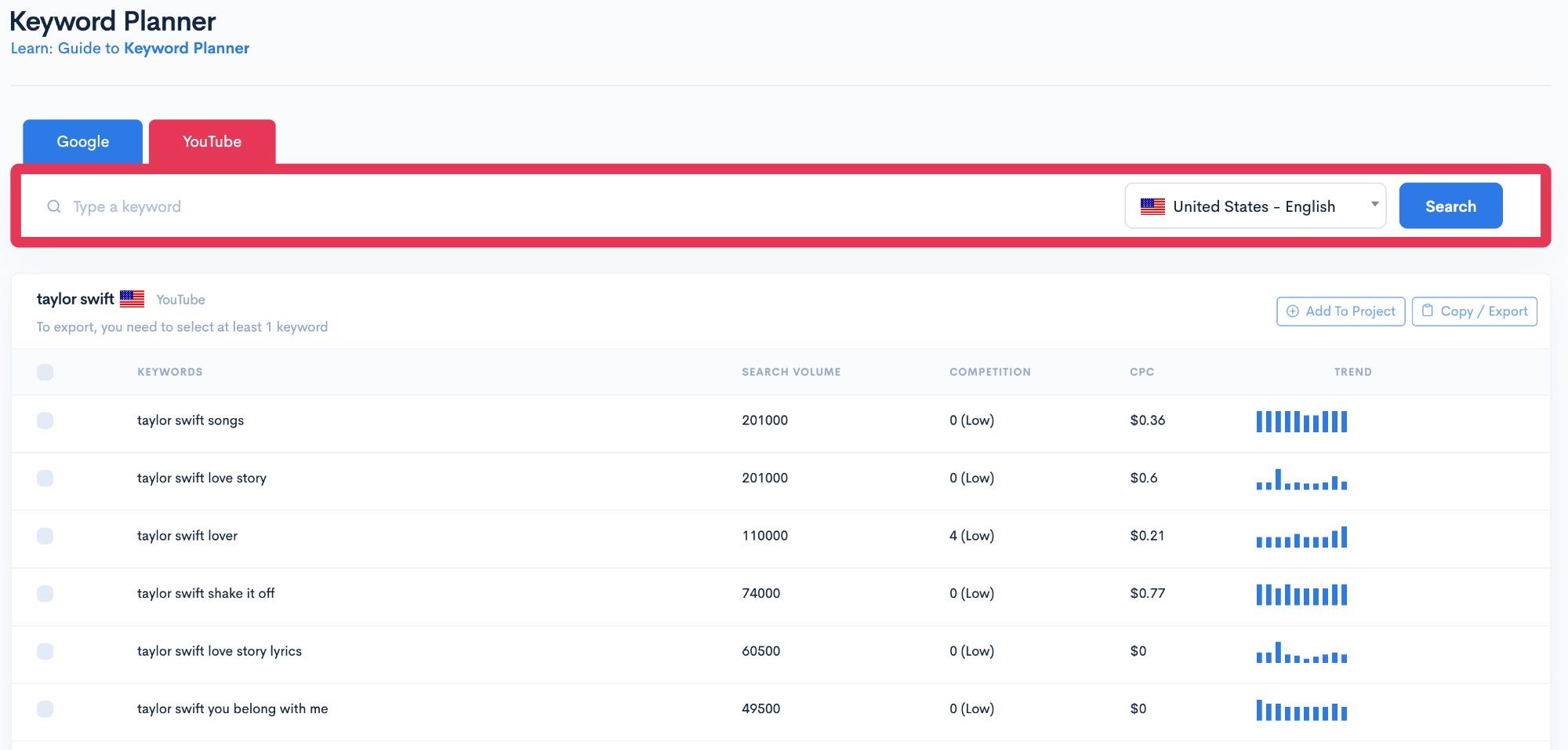 Hope you'll like that very cool feature!
We are also working on new things, you'll get another update soon!
Have a great one!