Introducing: Keyword Planner (Beta)
We nearly crossed three months after launching Zutrix. We are very grateful that we have reached the 10.000 paid subscriber threshold in a short time with your support.
Today, we are introducing a new feature to Zutrix: Keyword Planner in Beta Mode. With this fantastic feature, you'll be able to make plans about your desired keywords. You'll receive many metrics, including Real-Time Volume, Trends, Suggestions, and many more!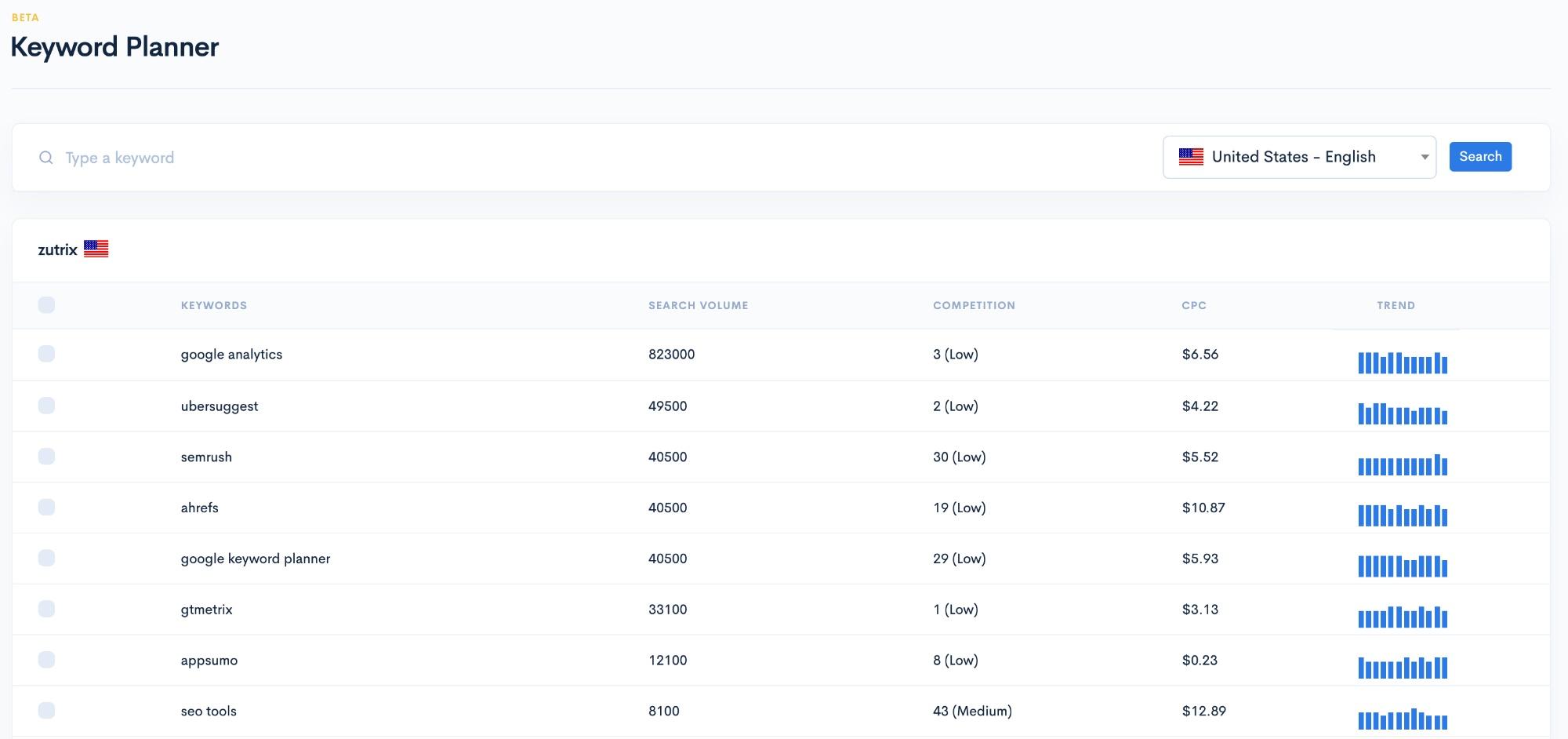 You can start using Keyword Planner starting from today.
Enjoy!