Introducing: Keyword Lab 2.0
First of all, we are proud to have over 5,000 members shortly after the introduction of Zutrix. We thank you all for choosing Zutrix.
Today, we are introducing a new version of the "Keyword Lab" feature in Zutrix that you love to use.
In the new version of Keyword Lab, we improved some features and added new metrics.
You are now able to reach following metrics using Keyword Lab:
Domain Authority
Search Volume
Click Through Rate (CTR)
SERP Features like Map, Shopping, Google Ads and more.
Unique Results Page of Google
Competition Level
Keyword Difficulty
Z-Rating (In result of a complex set of metrics analyzed by Zutrix. We basically analyze and score which domain should be higher in analyzed keyword)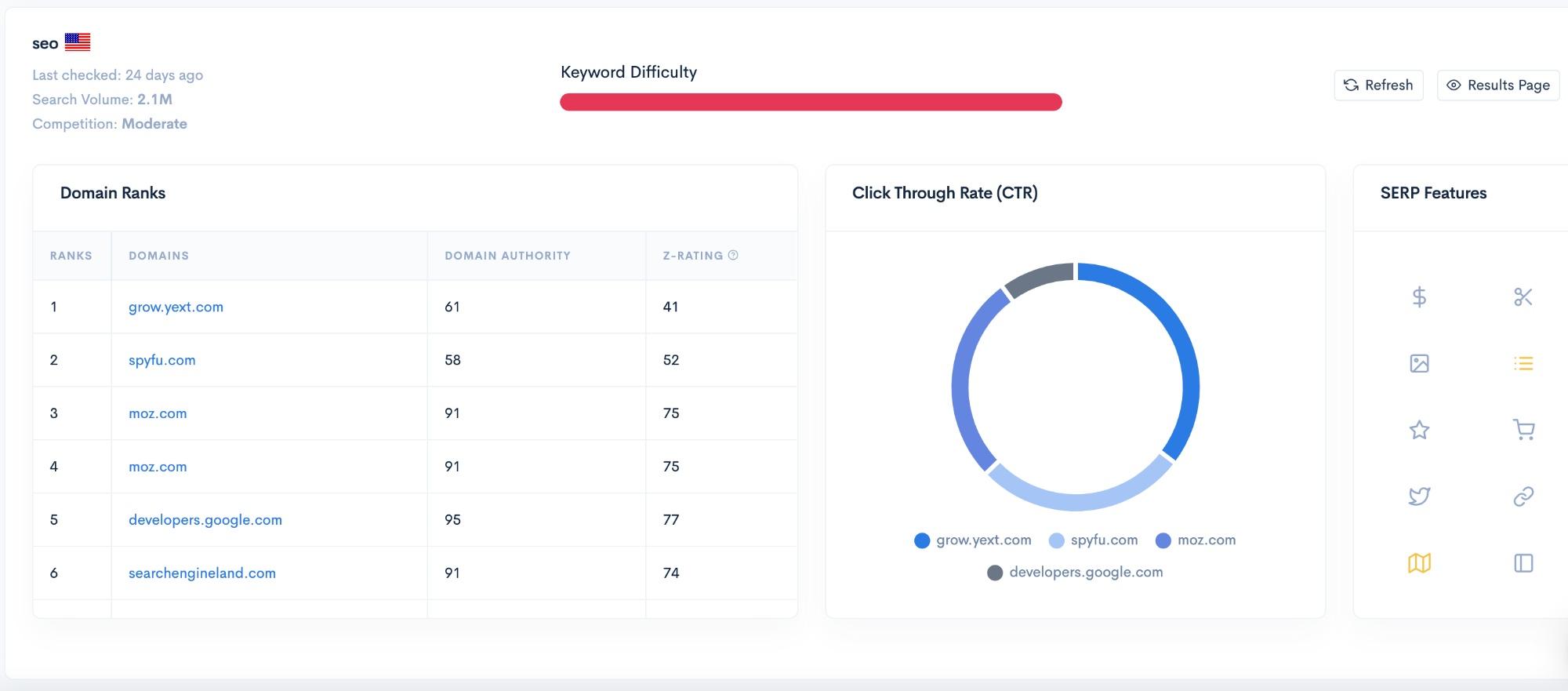 Keyword Lab 2.0 - Example Screen
Future Projection
In the future projection of Keyword Lab, we are committed to enhance features and metrics. Besides, in few weeks, we'll implement new features that will allow you to make keyword plans.
We'll offer Keyword Suggestions and Plan Lists for Searched keywords.
Thank you for choosing Zutrix!